Educate and Work with Retailers
Educate and work with retailers throughout the county to eliminate reduced-price alcohol promotions or happy hours. Ban reduced-price drink specials that encourage high-risk alcohol consumption and related harms. Set restrictions for "happy hours," "ladies nights," "all you can drink," and other hazardous advertising practices. Encourage bars and restaurants to promote their hospitality and environment, rather than just pushing drinks. This sends a message to youth that excessive drinking is not acceptable in the community.
| | |
| --- | --- |
| Issue | A local paper has several advertisements for "happy hour" drink specials. |
| Strategy | Encourage your local media outlets to establish in-house policies that restrict advertising content to ensure that it does not promote high-risk drinking practices, such as cheap drinks or late-night "happy hours," or encourage policies that require equal time for health and safety messages. |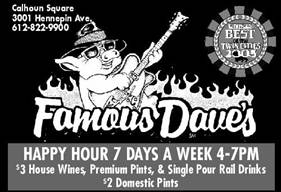 A Campus Case Study in Implementing Social Norms and Environmental Management Approaches. 1999. The University of Arizona Campus Health Service.
Underage Drinking in California: California Town Hall Meetings. Community Prevention Institute. March, 2006.
Wagenaar AC, Harwood EM, Toomey TL, Denk CE, Zander KM. 2000. Public opinion on alcohol policies in the United States: Results from a national survey. Journal of Public Health Policy, 21(3):303-27.